Faculty News
Congratulations to Professor LeAnn Snow Flesher, PhD, on the release of her new publication, Why?...How Long?: Studies on Voice(s) of Lamentation Rooted in Biblical Hebrew Poetry
(Bloomsbury: T&T Clark, 2013)


---
Dr. Jennifer A. Davidson, Assistant Professor of Worship and Theology and Director of Chapel, will be attending the annual meeting of the American Academy of Religion in Baltimore, MD, November 23–26.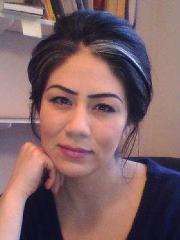 Corinna Guerrero, Doctoral Candidate and Adjunct Professor of Biblical Studies, passed the defense of her dissertation proposal on October 16.
---

Dr. Peter Yuichi Clark, Professor of Pastoral Care, was the featured speaker for the Ministers Council of the Greater Bay Area (MCGBA) fall event, Friday, November 1 talking about "Pastoral Liminality: Exploring Transitions And Boundaries In Congregational Practice." .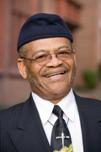 Dr. J. Alfred Smith, Sr., Distinguished Senior Professor of Preaching and Church Ministries, had the following article published in the recent edition of the Review and Expositor: "Responding to Evil with God – How Effective is it?: East Bay Christians and Occupy Oakland, California." .
---
Dr. Nancy Hall, Associate Professor of Ministry and Director of Contextual Education, is serving as a member of the Pastoral Attrition Action Learning Team of the ABC Ministers Council. This eight-member national team began meeting this spring in order to work with this Adaptive Challenge: "an intentional process for learning about the current challenges facing local congregations and young clergy, and to experiment with new ways of helping new clergy clarify their sense of call, and providing support to these young clergy."
---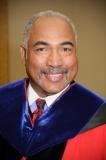 Dr. Ronald Burris, Associate Professor of Church History, has been admitted to the core doctoral faculty of the Graduate Thelogical Union in the area of history. Dr. Burris is also pastor of Temple Baptist Church in Richmond, CA. He and his church have been active in anti–violence campaigns bringing together the churches and the communities in which they worship as well as the local law enforcement authorities. An April 14, 2013, article in the San Francisco Chronicle titled, "Richmond Antiviolence Outreach Pays Off," reports on these efforts and the affect they have had on the reduction of violence within the community.


Dr. Jennifer Davidson, Assistant Professor of Worship and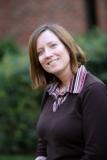 Theology and Director of Chapel, presented a paper on June 20, in Overland Park, KS, at the pre-biennial/Mission Summit Theologians Conference, "Baptists and the Spirit: Living Into God's Future." Her paper was entitled, "Creation's Groans and Spirit's Sighs: Cultivating Attentiveness to the Spirit through the Practice of Concerns and Celebrations." Following the Mission Summit, Dr. Davidson attended the Annual Gathering of the Baptist World Alliance in Ocho Rios, Jamaica, where she serves on the Commission on Baptist Worship and Spirituality as a representative of the American Baptist Churches, USA.

Dr. Davidson also has an article published in the April/June issue of Baptist World, the magazine of the Baptist World Alliance. The article is titled: "Beyond Preferences: Worship as Practicing the Presence of God." Dr. Davidson is a member of the BWA Commission on Baptist Worship and Spirituality.